Industrial Autoclave
Industrial autoclaves provide high temperatures and pressures for a variety of processes in many industries. These devices are frequently used to sterilize infectious waste, and can also be used to cure and strengthen solar cell substrates, high-strength fiberglass such as sandwich panels, carbon fibers, hoods and tails of automobiles and composite parts such as sports equipment. Depending on the specific machine and application, industrial autoclave machines use steam or electric heat.
Industrial autoclaves features
Superior control

Every industrial autoclave is equipped with a CPC process control system. Perform automated leak testing and inspection processes before and during operation, minimizing the risk of expensive parts loading.
Improve productivity

High air velocities and uniform flow in industrial autoclave environments transfer thermal energy to part loads, providing faster turnaround times for each part production load.
Excellent vacuum

Large industrial autoclaves combine innovative vacuum systems and vacuum control technologies to provide reliable quality for every component of the composite.
As one of the professional industrial autoclave manufacturers, Haoyue can provide the most comprehensive, reliable and robust solutions for industrial autoclave composites according to customers' changing production and laboratory requirements. Please contact us for the high quality industrial autoclaves for sale.

How an Industrial Autoclave Works?
1. Industrial cutoclaves use high pressure and high temperature to properly cure or sterilize products. Their internal chambers are designed to be cylindrical, which facilitates a more stable high pressure environment.

2. Direct steam heated autoclaves typically work by exposing the product to heat around 270°F (132°C). When the autoclave is filled with steam, air is expelled from the main chamber to create a vacuum seal. The process usually uses a vacuum pump or steam to push the air out. Autoclaves can be heated in several different ways:

wet steam

dry steam
electro-thermal
3. Wet steam is produced using boilers, while dry steam is produced using heat exchangers. Some autoclaves rely on electric heat instead of steam heat. In these cases, the autoclave is heated using electrical coils.


Precautions for use
1. Before loading the autoclave, make sure nothing has been used in the chamber before.

2. Items entering the autoclave should always be placed in secondary containers. Waste should be packed in autoclavable bags.

3. The industrial autoclave chamber should not be overfilled. Make sure nothing touches the inner walls of the autoclave to ensure the steam or heat can fully reach everything inside. Prevents plastic from melting due to extreme heat from direct contact with the chamber walls.

4. Large industrial autoclaves are frequently used in the aviation and aerospace industries. Autoclave in aircraft manufacturing is designed to cure composite parts used in aircraft and other applications. The composite part is placed in a vacuum-sealed bag and then pressurized in an autoclave to create a strong and durable part.

You may also want to know:
What size do you offer?

We offer all standard sizes. We manufacture autoclaves in our own facility, so we are also able to offer custom sizes to meet unique or demanding applications.
How much does an industrial autoclave cost?

The industrial autoclave production process is highly customizable, so costs can vary widely based on your specific project needs. Please contact us for a quote
We always consider each client's unique needs, including project and budgetary requirements. In addition, we are committed to providing safe, reliable and durable eco-friendly products. Please feel free to contatc us for the latest industrial autoclave price!

Read More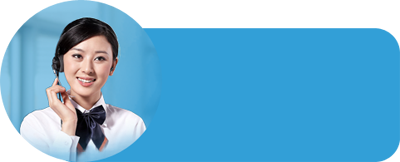 Tel: +86 21 5109 5281

Email: haoyue@haoyue-group.com

Office Add: Building B2, 7301 Jiasong North Road, Jiading District, Shanghai

Factory Add: No.8 Hengshan Road, Development Zone Lu'an City, Anhui