Laboratory Furnace
Explore the forefront of scientific innovation with Haoyue's remarkable Laboratory Furnace range. As pioneers in the field of laboratory equipment, we bring you unparalleled solutions designed to elevate your research endeavors. Whether you're in search of custom laboratory furnaces, laboratory vacuum furnaces, or simply the best laboratory furnace for sale, Haoyue is your trusted partner.
Custom Laboratory Furnace Excellence:
At Haoyue, we understand that one size doesn't fit all in the world of research. That's why we offer custom laboratory furnaces tailored to your specific requirements. Our team of experts collaborates closely with you to design and deliver furnace solutions that align perfectly with your experiments and processes.
Laboratory Furnace for Sale – Unveil Your Potential:
Looking for laboratory furnaces that combine precision, reliability, and affordability? Your search ends here. Our collection features laboratory furnaces for sale that are engineered to empower your scientific journey. Unleash your potential with cutting-edge technology and state-of-the-art features designed to optimize your results.
Precision in Every Vacuum – Laboratory Vacuum Furnaces:
Haoyue takes your research to new heights with our laboratory vacuum furnaces. These advanced instruments create the ideal environment for controlled experiments, ensuring accuracy and reproducibility. Discover the power of vacuum technology as it opens doors to unparalleled insights and breakthroughs.
Partnering with Laboratory Furnace Manufacturers:
With a commitment to excellence, Haoyue stands as one of the leading laboratory furnace manufacturers. Our legacy of quality and innovation speaks for itself, making us a trusted choice for laboratories worldwide. We take pride in delivering instruments that facilitate groundbreaking discoveries.
Your Science, Your Budget – Laboratory Furnace Price:
We recognize the importance of balancing quality with affordability. That's why we offer laboratory furnace solutions that align with your budget without compromising on performance. Our competitive laboratory furnace prices ensure that excellence is within your reach.
Experience a new era of laboratory research with Haoyue's Laboratory Furnace Collection. Our dedication to precision, customization, and value empowers you to make significant strides in your field. Elevate your experiments, enhance your results, and embrace the future of scientific discovery with Haoyue by your side.

Read More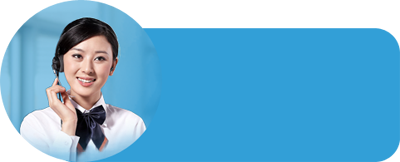 Tel: +86 21 5109 5281

Email: haoyue@haoyue-group.com

Office Add: Building B2, 7301 Jiasong North Road, Jiading District, Shanghai

Factory Add: No.8 Hengshan Road, Development Zone Lu'an City, Anhui