Tube Furnace
Introducing Haoyue Tube Furnace: High-Quality and Affordable Solutions
Are you in need of a reliable and efficient tube furnace for your laboratory or industrial applications? Look no further than Haoyue's range of tube furnaces. With our commitment to quality, affordability, and customer satisfaction, we have become a trusted provider of tube furnaces worldwide.
At Haoyue, we understand the importance of having a tube furnace that meets your specific requirements. Whether you need precise temperature control, uniform heating, or versatile operation, our tube furnaces are designed to deliver exceptional performance every time.
Competitive Tubular Furnace Prices: We understand that cost is a crucial factor when considering equipment for your laboratory or production facility. That's why Haoyue offers competitive tubular furnace prices without compromising on quality. Our pricing is transparent, ensuring you get the best value for your investment.
Reliable Tube Furnace Prices: We believe in building long-lasting relationships with our customers, and that begins with trust. When you choose Haoyue, you can be confident in the reliability and durability of our tube furnaces. Our products undergo rigorous quality checks to ensure they meet the highest standards.
Vertical Tube Furnace: Haoyue's vertical tube furnaces are designed for applications that require a compact footprint and efficient use of space. Our vertical models provide excellent temperature uniformity and stability, making them ideal for laboratory research and small-scale production.
Laboratory Tube Furnace: Haoyue understands the unique requirements of laboratory settings. Our laboratory tube furnaces are designed with precision and flexibility in mind. With easy-to-use controls and advanced safety features, our laboratory furnaces provide a reliable and controlled environment for your experiments.
Haoyue's Commitment to Customer Satisfaction: At Haoyue, we value our customers' satisfaction above all else. Our knowledgeable and friendly team is dedicated to providing excellent customer service, from initial inquiries to after-sales support. We are here to assist you throughout the entire process, ensuring your experience with Haoyue is smooth and hassle-free.
Visit our website now to explore our extensive range of tube furnaces and find the perfect solution for your needs. Our detailed product descriptions, specifications, and tubular furnace prices are available online for your convenience.
Trust Haoyue for Quality Tube Furnaces: With Haoyue, you can trust that you are investing in a high-quality tube furnace that meets your requirements and exceeds your expectations. Our commitment to innovation, affordability, and customer satisfaction sets us apart as a leading provider of tube furnaces in the industry.
Choose Haoyue for your tube furnace needs and experience the difference in performance and reliability. Contact us today to discuss your specific requirements or request a quote. We look forward to serving you and being your trusted partner in thermal processing solutions.
Read More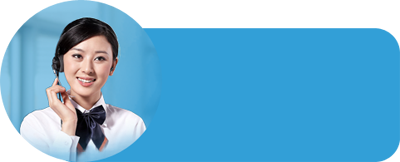 Tel: +86 21 5109 5281

Email: haoyue@haoyue-group.com

Office Add: Building B2, 7301 Jiasong North Road, Jiading District, Shanghai

Factory Add: No.8 Hengshan Road, Development Zone Lu'an City, Anhui